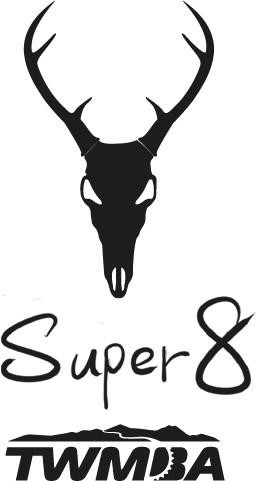 Organizer: TWMBA (Taiwan Mountain Bike Association)
Event Details:December 06, 2020, 05:30 - 17:30.,The annual Super 8 MTB Festival is Taiwan's biggest MTB focused event, which takes place on Dadu Mountain, just 15 minutes from downtown Taichung, at Hengde Memorial Park (https://goo.gl/maps/G6SdfPBA6AsQCYCUA)。Super 8 2020 includes a 3-Stage Enduro event, a XC (Cross Country) event, Kids' Balance Bike & Pedal Bike events, and a Bunny Hop Contest, as well as a bigger Expo area than ever before, consisting of more than 30 of the World's top brands. There's also lots of great food, drinks, and entertainment for the whole family! Enjoy a fun filled day with riders and fans from all over Taiwan!
Event Merchandise:including Super 8 Hats, Super 8 Men's and Women's Race Jerseys, & Super 8 Hooded Riding Jerseys, must be purchased while registering on Eventpal, and paid for in advance along with your registration fee. These goods will be delivered to you at the event, when you pick up your registration pack.
SRAM Enduro:event is a 3 stage format, which is open to riders of all levels. Elite riders will have a 15 minute window to start, before other riders are permitted on course. Riders are timed on their downhill sections only, however must start each lap within it's scheduled period. Enduro award categories consist of Mens' Senior, Mens' Junior (under 20), Womens' Senior, Women's Junior (under 20), E-Bike, and Cos-Play/Costume.
FOX XC event (Cross Country):is a mass start format, which takes place on an approximately 8km loop, with technical downhill and challenging uphill sections. A strict time limit will be enforced, allowing just 105 minutes to complete 3 laps, (average 35 min/lap). It is suggested that only physically fit and experienced riders join this race, as both the course and time limit are very technically and physically challenging. XC award categories include Mens' and Womens' only.
Trek Kids events:are separated into races of 3 categories, including: a) 4 years and under balance bike, b) 5-7 years balance bike, and c) under 10 years pedal bike, which will take place on a small, safe course, in a controlled area. Once racing has concluded, all children and their parents are invited to join us for a "trail riding experience", with our instructors and guides. At least one parent or guardian must be present with all children at all times. Parents may choose to bring a bicycle, or to walk along with their kids.
Spank Skillz Eventwill be a Bunny Hop Contest. There is no need to pre-register. Just stop by the Spank booth to sign up during the day. The Spank Skillz Event will be held just before the awards ceremony.
Shuttle Practice DaysThis year for the first time, we will offer 2 practice days, where riders who have pre-registered for the event, may take advantage of lift access, to practice the Enduro routes. Shuttle days are scheduled for Nov 14, and Nov 28, from 09:00am to 12:00pm. Shuttle Days are limited to registered participants only.

Please Note,Shuttle Days participants are not insured by the organizers or sponsors, so riders participate at their own risk. Organizers and sponsors shall not assume any liability for health risks on the part of the participant in relation to participation in the Shuttle Practice Days. The participant is aware of the fact that participation in these events has inherent risks, and risk of serious injury or death, cannot be excluded. The participant agrees and confirms that he/she shall be responsible for determining whether he/she is sufficiently fit and of good health, as well as sufficiently experienced in off-road cycling, in order to take part in the event without any concerns. The participant also confirms that no doctor or person in a comparable position has recommended not to take part in events of this kind.

Registration Details:Pre-Registration is open from October 16th to October 21st, or until rider limits have been reached. All participants must pre-register online via EventPal, or through a Super 8 licenced dealer as part of their team. On the day of the event, all participants must register and sign a waiver agreement for their event, during the scheduled time period in the event schedule below. TWMBA reserves the right to deny any rider participation, if fees have not been paid, and/or an event waiver agreement has not been signed, and/or we feel it is unsafe for them to participate for any reason. Riders must register separately for Enduro, XC (Cross Country), or Kid's events on the registration page. Riders wishing to participate in both Enduro and XC events, please select that option on the registration page, (however we warn this will be a very difficult challenge). Registration is first come first serve, and will be limited to the first 350 Enduro Racers, 100 XC Racers, and 54 Kids (18 per age group).
Please note: the SRAM Enduro Registration and event start, will be one hour earlier than previous years.
Registration Fees::

● SRAM Enduro - 1500 NTD

● FOX XC - 1400 NTD

● TREK Kids - 750 NTD

● Additional Lunch Ticket - 350 NTD

Enduro and XC Registration Packs include:1 x ticket to join the Enduro or XC event / 1 x Super 8 Riding T-shirt (please check your size and no exchange) / 1 x Super 8 Stainless Mug (sponsored by FSA) / 1 pr Super 8 Socks (sponsored by Xterra Taiwan) / 1 x Lunch Ticket / Special Gifts from brands e*thirteen and Lezyne / 1 x Event Insurance.
Kids' Events Registration includes:1 x ticket to join a single age group race / 1 x ticket to join the "kids' trail experience" with guides and instructors / 1 x Super 8 Mesh Hat / 1 x Lunch Ticket / 1 x Event Insurance

*Parents and guardians must buy a lunch ticket separately, if they do not bring their own food and drinks.

Combined Enduro and XC Registration Packs Include:2 x tickets to join the Enduro & XC events / 1 x Super 8 Riding T-shirt (please check your size and no exchange) / 1 x Super 8 Stainless Mug (sponsored by FSA) / 1 pr Super 8 Socks (sponsored by Xterra Taiwan) / 1 x Lunch Ticket / Special Gifts from brands e*thirteen and Lezyne / 1 x Event Insurance. Please note, the total fee to sign up both Enduro and XC race is 2200 NTD. When register on line, please select Enduro race and finish the registration and payment. Message us at FB to let us know you also want to register XC race. We will guid you to finish the wire transfer of the remaining fee.
Elite Riders Option:only experienced racers who are attempting to win their category, should select the Elite Rider option. If you have raced Super 8 before, and have placed in the top 10 of your category, then you may select Elite Rider, when you register. We reserve the right to accept or deny any Elite Racer application, based on past race results.
Participant Insurance Information:Part of the reason registration costs have increased this year is TWMBA has invested in a better insurance package than ever before. Please refer insurance details on Online Registration page.
Cancelling and Refund Policy:In the event of an event postponement, or change of date for any reason, all pre-registrations will be transferred to the new date. Please note before pre-registration sign-up, registration fees are non-refundable.